Celebrating the place where everything's bigger with home decor.
Happy Texas Independence day! 179 years ago today, Mexican Texas broke from Texas to become the Republic of Texas. We're celebrating the day by (how else) looking for ways to bring Texas into homes everywhere with some fun, Texas-inspired furnishings. If you want to celebrate the state where everything is bigger, check out our "lone star" design picks!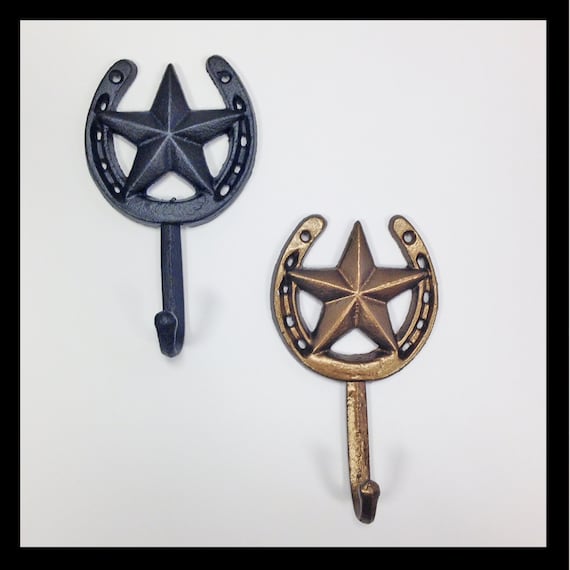 ,
For the Walls
These cast iron horseshoe hooks have a rustic charm that we love: from the ranch-inspired horseshoe to the classy "lone star," this piece of wall art is a great tschotske for the southern country home. It comes in a variety of colors, so you can find the perfect one for your home.
There won't be a star hanging alone with this set of star wall art. We love the simplicity for these pieces, with a slightly weathered look for a nice, worn feel. Finally, this Texas wall art is cute and charming, featuring a flag motif on a nice Texas shape.

For the Porch
Celebrate big Texas with a big, warm bonfire in this Texas fire pit. Featuring the shape of the state, a boot, a longhorn and stars, this pit exemplifies all things Texas, and we love it! Get ready for spring by setting out this lone star rocker on the porch–but it looks good inside as well. If you want more Texan seating for the garden, check out this solid-wood rustic bench featuring, of course, a star motif.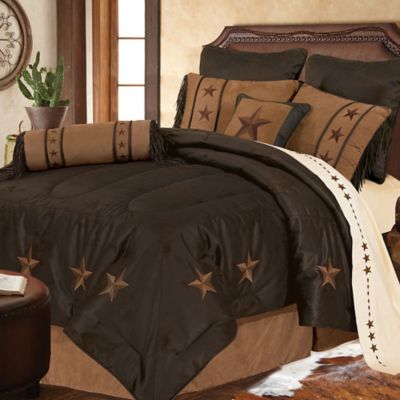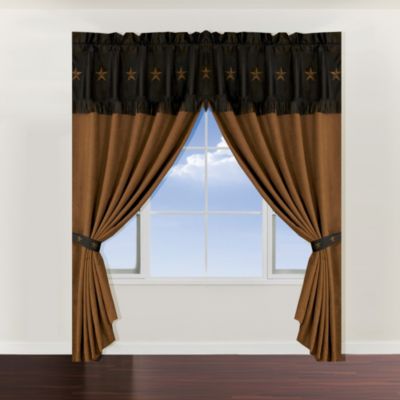 Fabrics and Bedding
Bring Texas into the bedroom with some great, starry bedding! We love this dark bedding set, as well as a lighter alternative. Go with a matching curtain panel to complete the look!
Surfaces and Storage
For a rustic Texan living room, we have our eyes set on this beautifully crafted
cocktail table
. For another Texan-inspired piece for the living room–or even the dining room–check out this
buffet table
. Finally, this
rustic wood chest
fits all your storage needs–with the ever-familiar star motifs carved into it.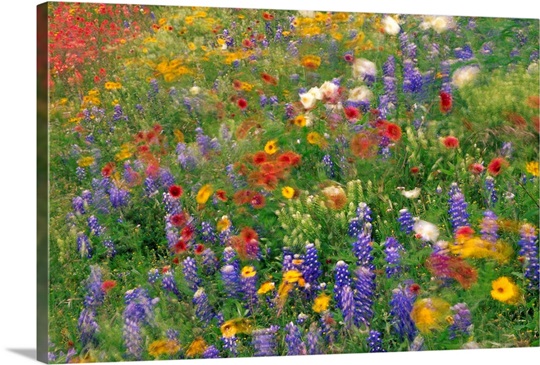 Art Prints
Celebrate Texas by checking out its awesome landscapes! We have two beautiful paintings on spotlight, portraying the flowery, colorful Hill Country. And nothing says "celebrate history" like a vintage map–here, a map of Dallas.